COLONNE

2012
Sculpture - Object
100% Recycled Foam
Uniques pieces & Limited Edition
45 cm x Diam. 30cm
2012-18 : Prototypes
Edition 2018 : 5 pieces.
Edition 2019 : 70 pieces.
︎INQUIRE ︎
© Ola Rindal for Maison Margiela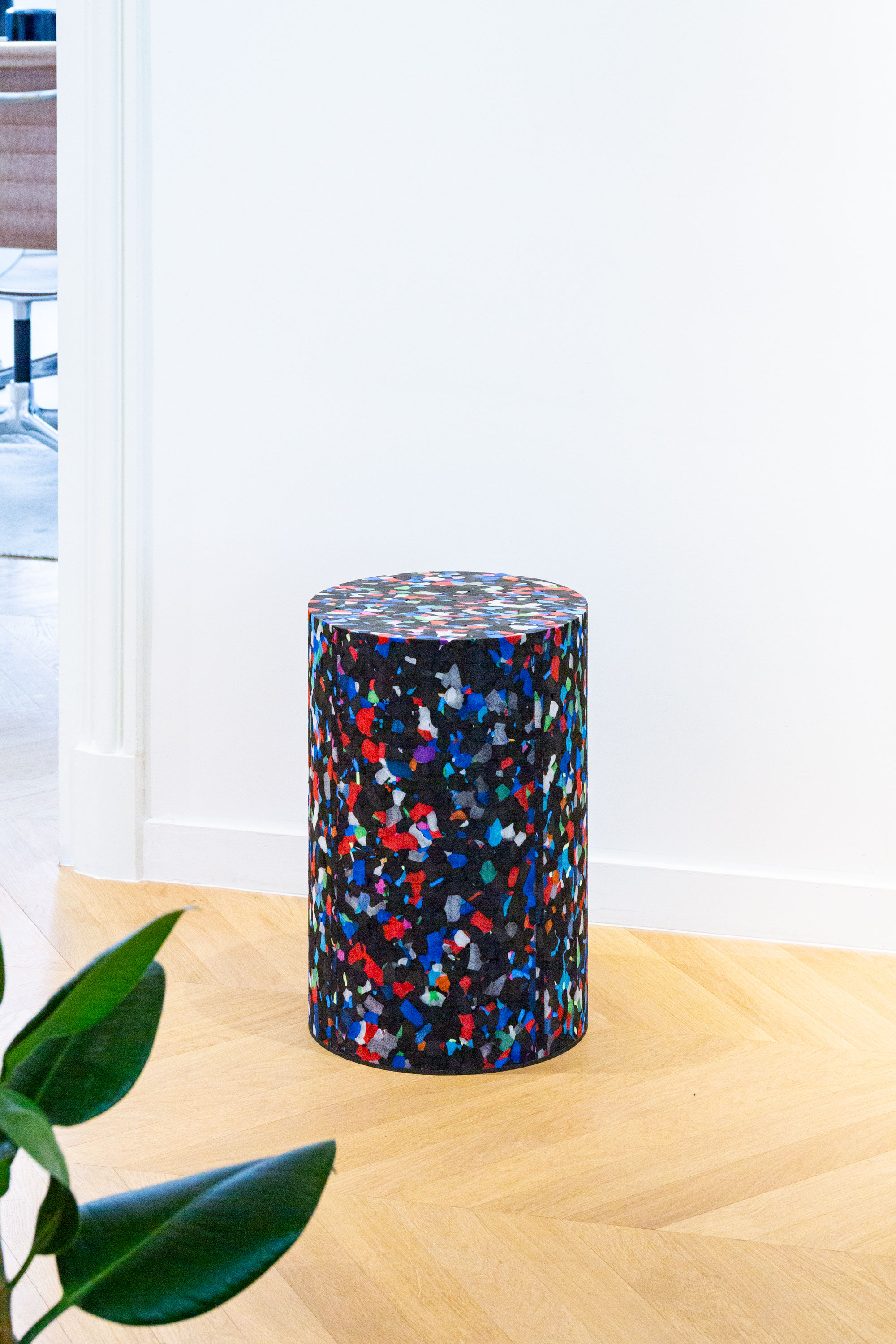 PHOTOS Views in Mathieu Merlet Briand workshops: in Belleville, Aubervilliers, POUSH Clichy.

EXHIBITION VIEW :
- On SCREEN, 2020
- L'atelier de Mathieu Merlet Briand chez Vitra, 2019
- À Rebours, Mathieu Merlet Briand, Lafayette Anticipations, 2019


" Our future must be built in a circular economy, respectful of the environment,
it is the simple message that I wish to transmit with this limited edition project."

Concerned about environmental issues, "COLONNE" is a minimal sculpture-object "manifesto" that Mathieu Merlet Briand developed during his studies at Arts Déco (2012). Used daily in his studio as both a stool, a side table, and a modular sculpture, he decided to produce a limited edition series.

Mathieu Merlet Briand studied various recycling processes and, led by a research project on the impact of the digital cloud on the environment (2012), he became interested in data recycling. This experimental research on recycling was one of the starting points of his artistic practice.

—
EDITION 2019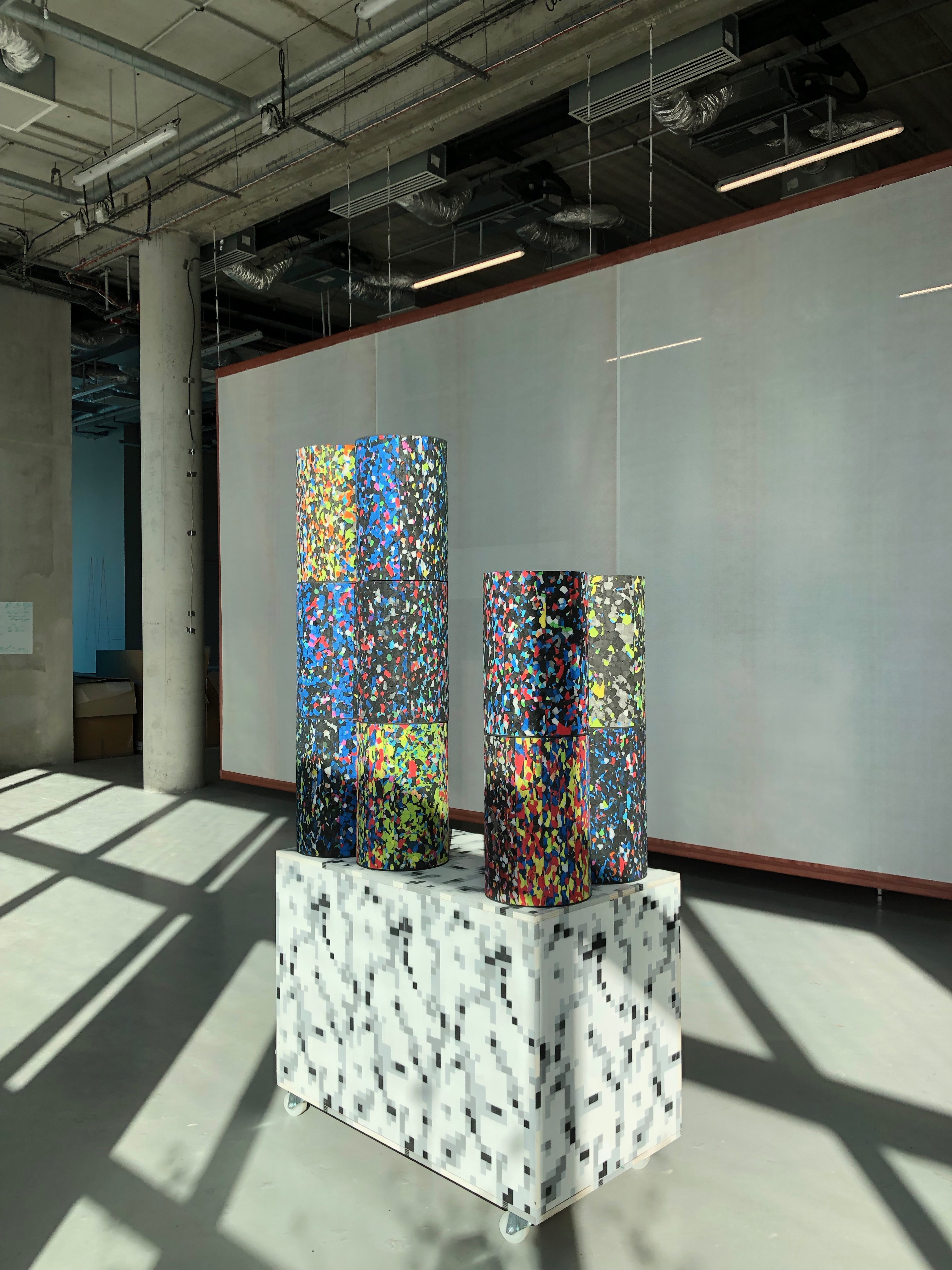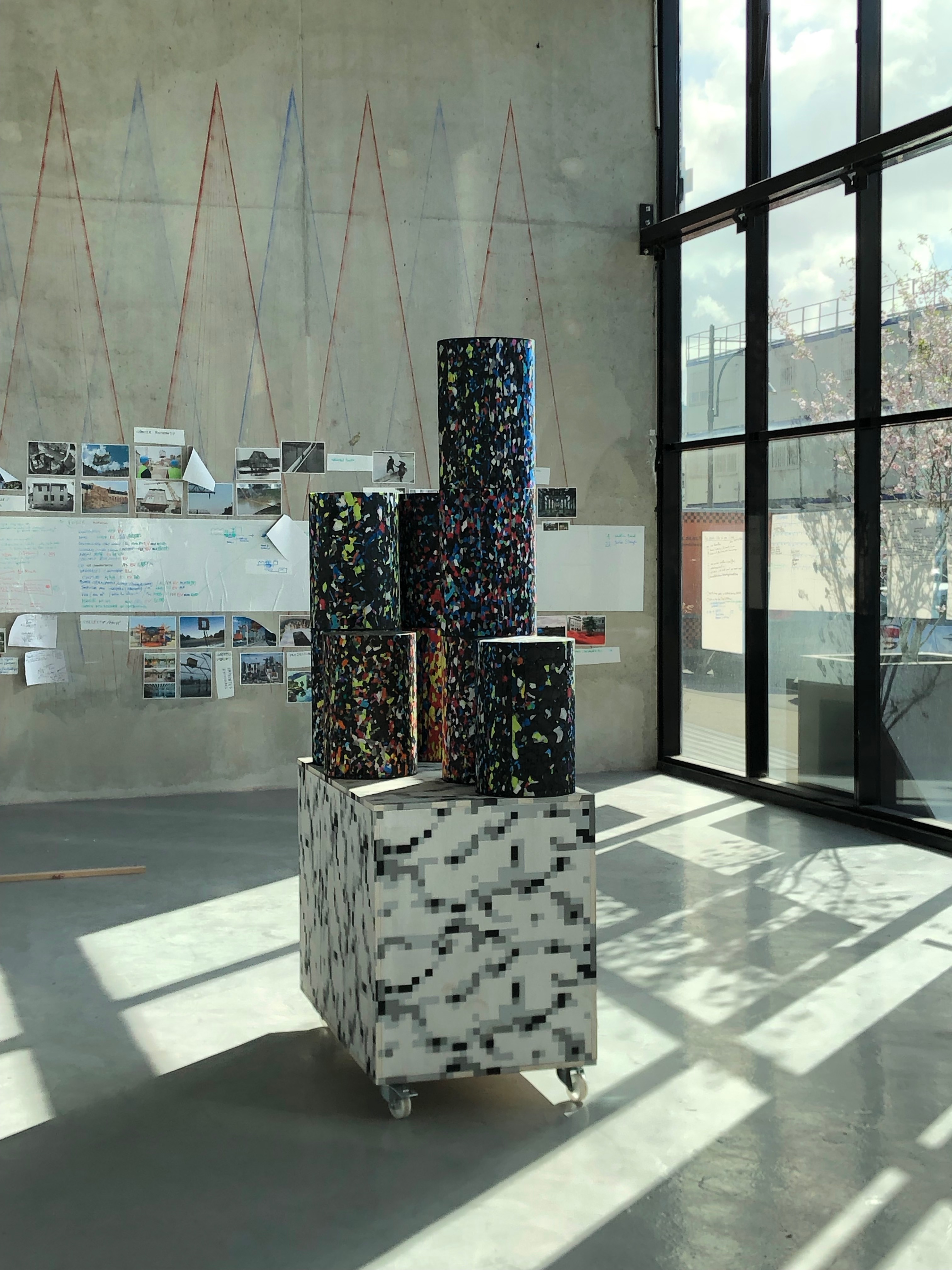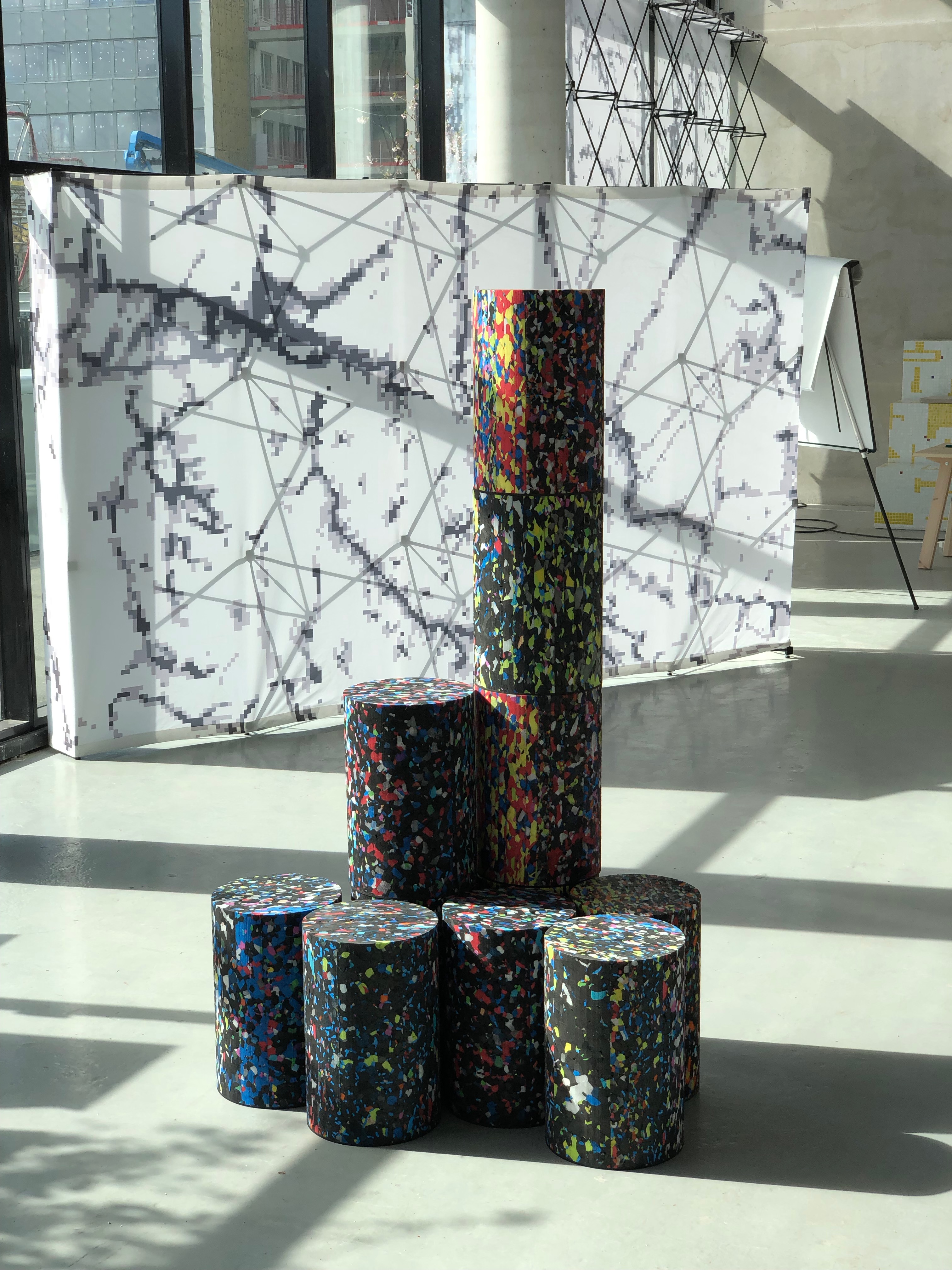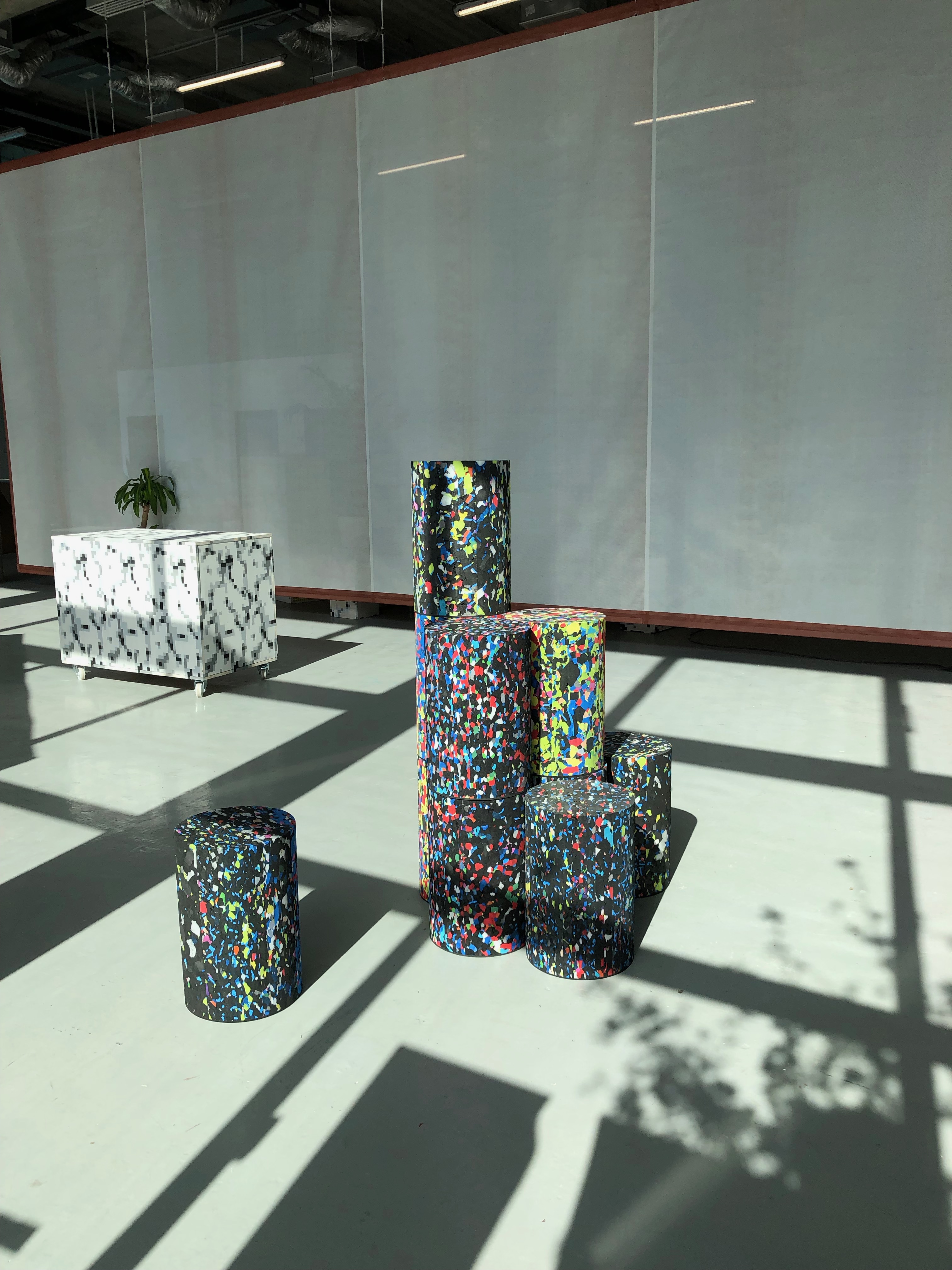 —
EDITION 2018