COLONNE

Stool
First prototype 2012
Development 2012-18.
45 cm x Diam. 30cm
100% Recycled Foam
Uniques pieces
Limited Edition :
2012-18 : Prototypes
Edition 2018 : 5 pieces.
Edition 2019 : 70 pieces.
︎INQUIRE ︎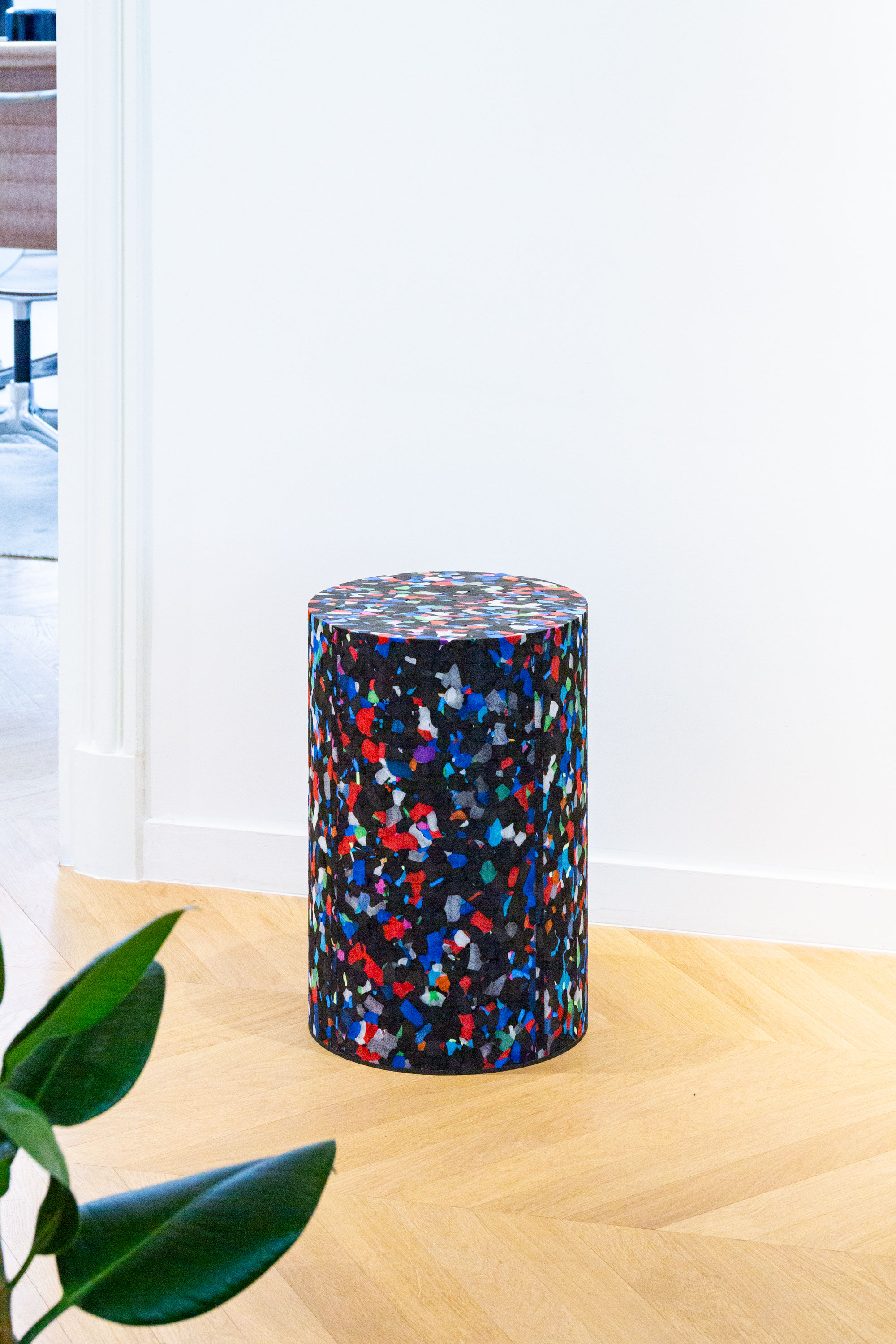 EXHIBITION :
- L'atelier de Mathieu Merlet Briand chez Vitra, 2019
- À Rebours, fête ses 1 an avec une installation de Mathieu Merlet Briand, Lafayette Anticipations, 14.03.2019


Object manifest, "COLONNE" is a stool or a side table, its material is a 100% recycled foam (very robust, shockproof, durable and water-proof).
Perhaps, one of the reasons why today I am an artist 'making unique pieces', after my degree in product design at Ensad Paris, is that I am concerned about environmental issues. I studied different recycling processes closely. I experimented with these approaches, then oriented on digital, it gradually led me to data recycling, where "This cloud is not devoid of impacts on the environment" *recalls Greenpeace*. Our future must be built in a circular economy, respectful of the environment, it is the simple message that I wish to transmit with this publishing project that I develop since several years.
* See the Greenpeace article : "Environmental impact of the digital: it is time to renew the Internet"

—
EDITION 2019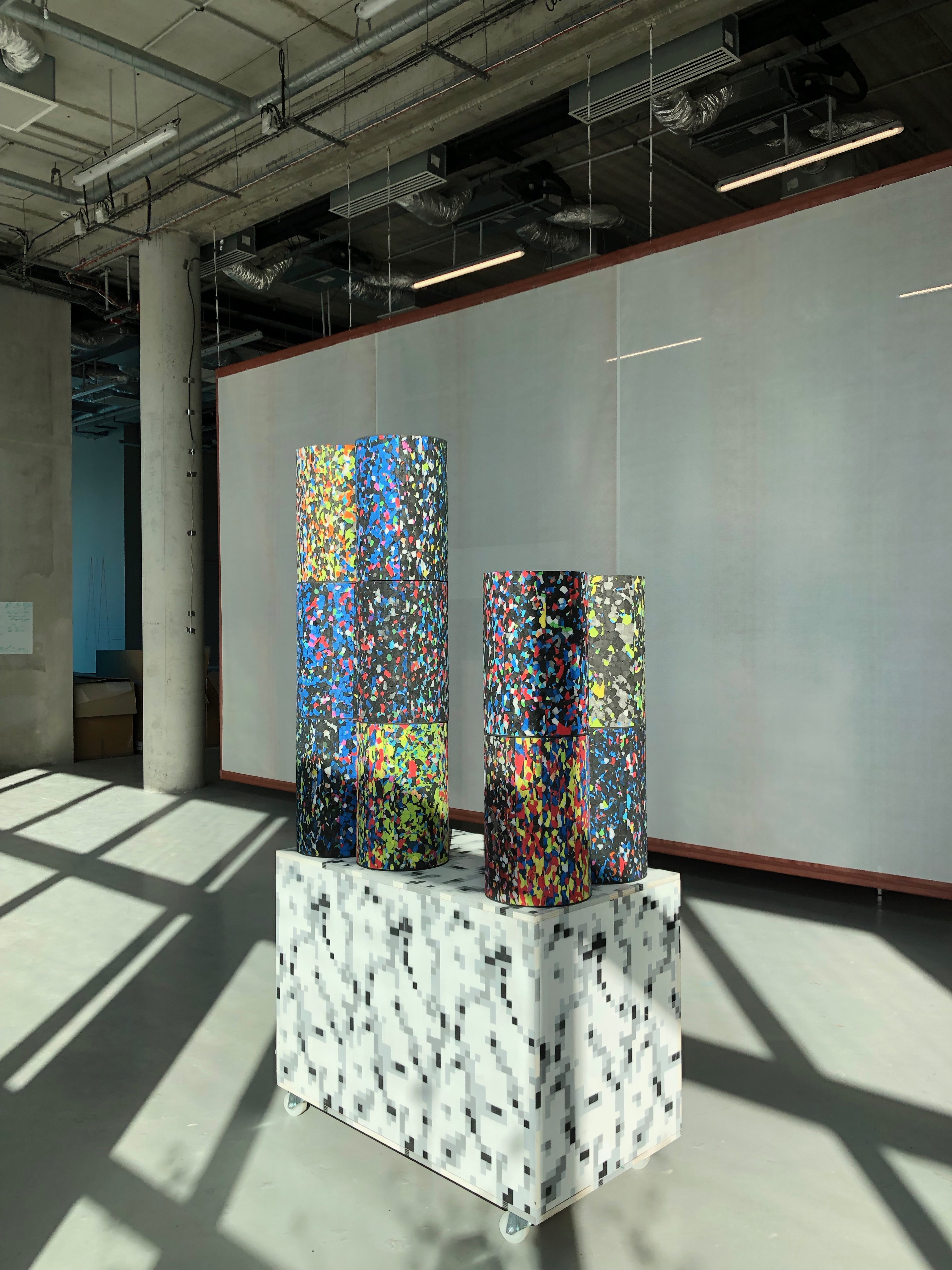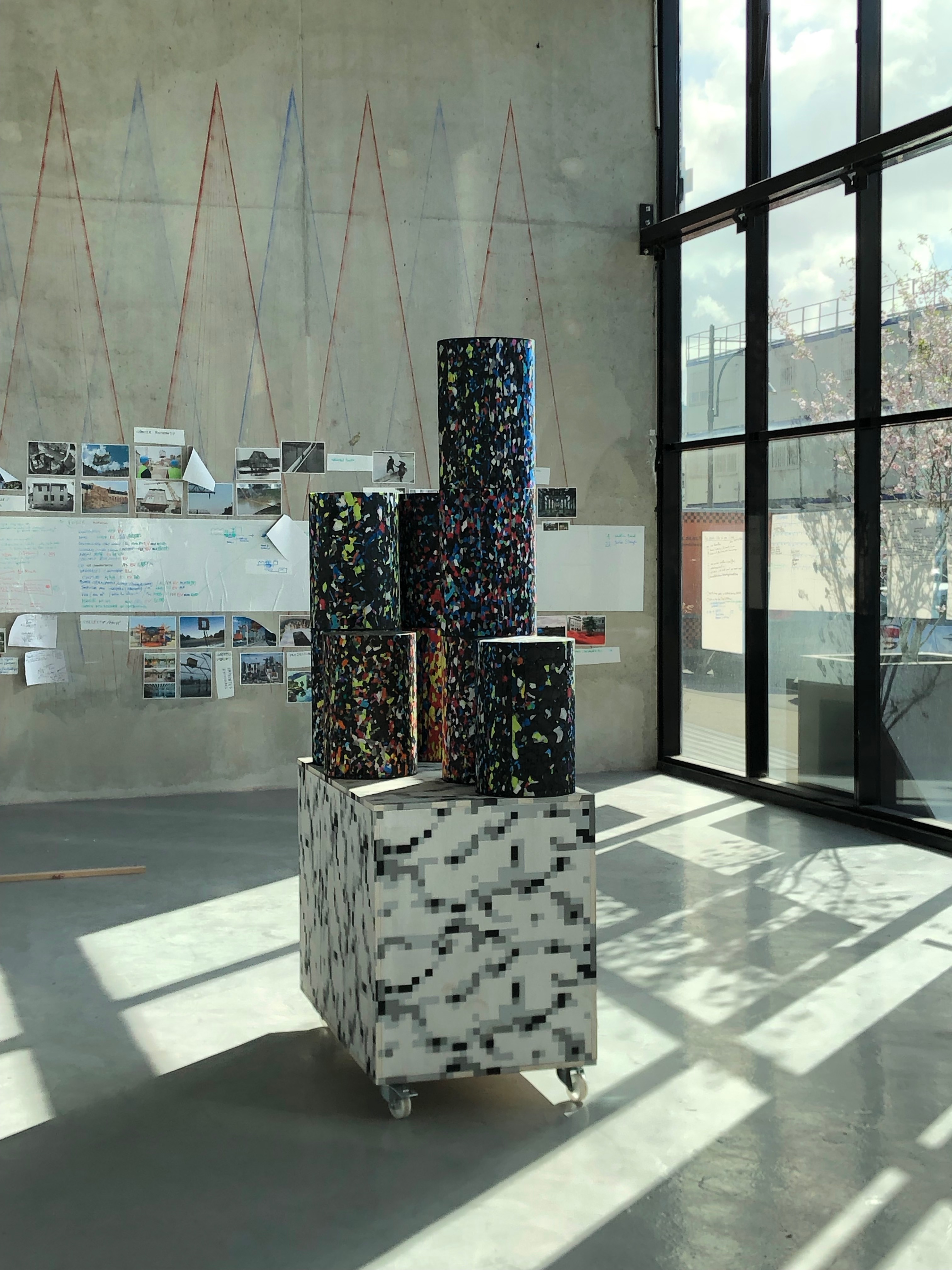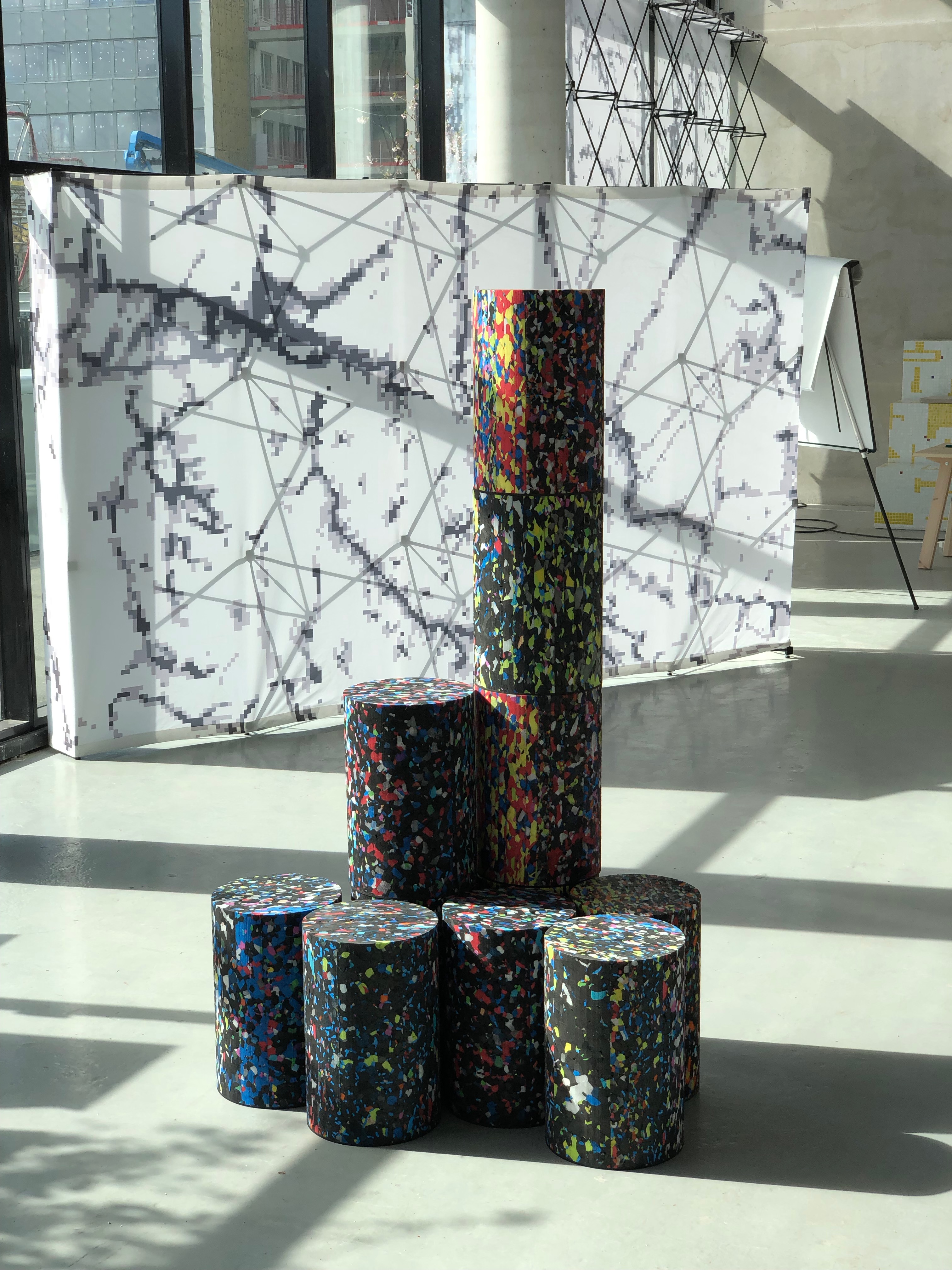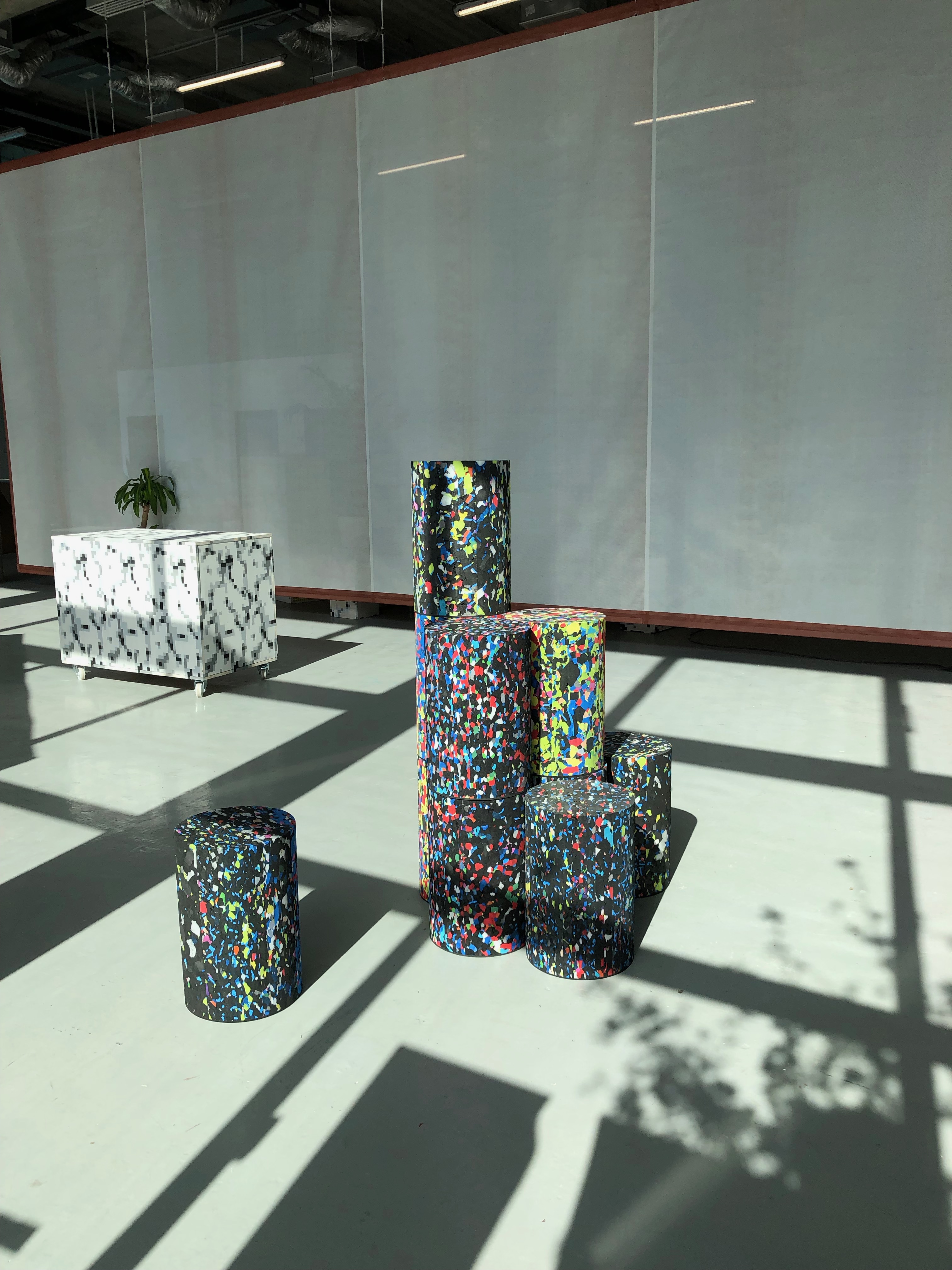 —
EDITION 2018